A virtual seminar exploring a Lacanian take on contemporary autism and the potential of a dermic drive, with Dr Leon Brenner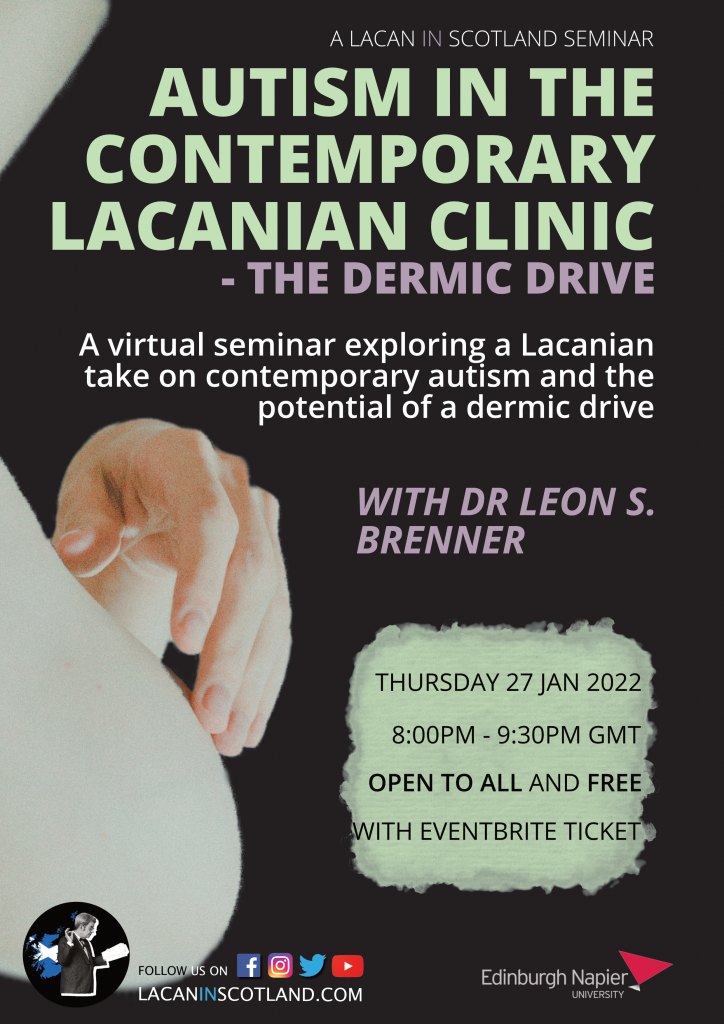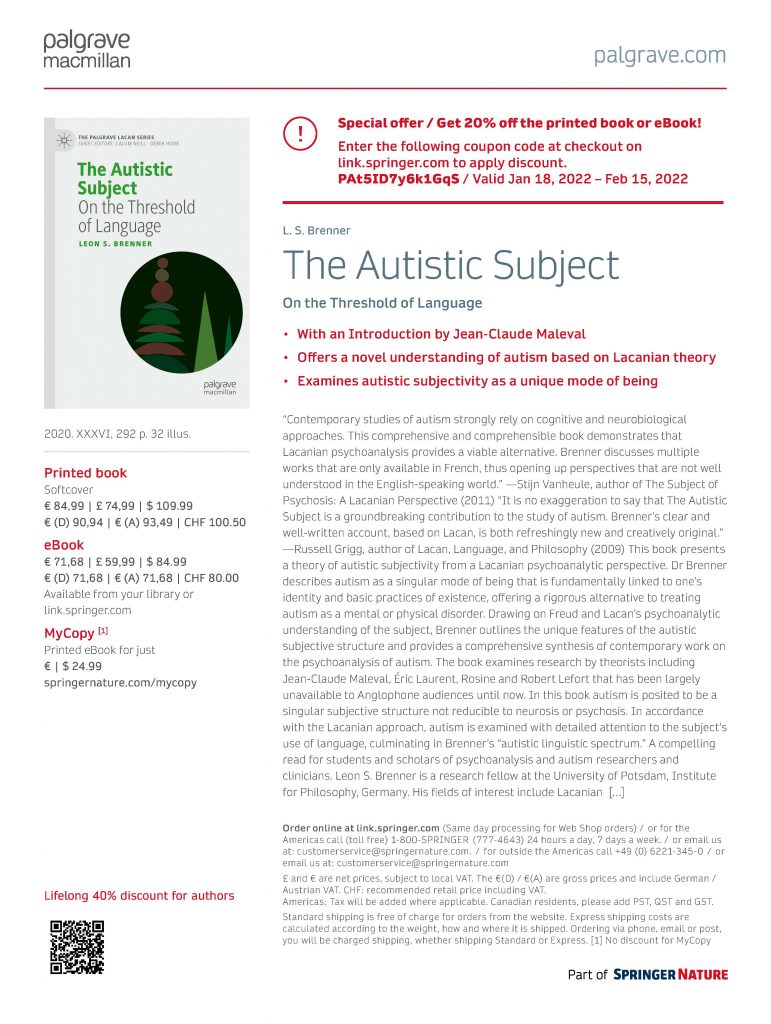 Counter to the ways it is conceived through both cognitive and identitarian approaches, autism might be productively thought of as a unique subjective structure that sits alongside the classical Freudian structures of psychosis, neurosis, and perversion. Earlier psychoanalytic thinkers have linked autism and the onset of autism to the supposed experience of early disturbances in 'skin function'. In this talk, Dr Leon Brenner will expand this notion of 'skin function', exploring its relation to and confection in language. Conceiving the skin as a potential modality of the Freudian drive (Trieb) – the dermic drive – Dr Leon Brenner will seek to unpack how the different relations to and with the Other such a drive would instantiate allow fresh insights into our understandings of autism.
The seminar will take place on Zoom at 8pm-9:30pm Greenwich Mean Time (GMT)Thursday 27 January 2022 and will be followed by a virtual pub gathering on the platform 'Wonder'. Please be aware that Eventbrite (and Facebook) usually automatically converts the event time for the time zone from which you view the page.
The event is open to everyone and free with Eventbrite registration. The Zoom link to join the seminar will be available for registrants on the 'Online Event Page' (found when accessing your ticket on Eventbrite) on the day of the seminar, which is where you can also find information about the virtual pub taking place afterwards.
Dr Leon S. Brenner is a psychoanalytic theorist and psychological counsellor from Berlin. Brenner's work draws from the Freudian and Lacanian traditions of psychoanalysis, and his interest lies in the understanding of the relationship between culture and psychopathology. He is a founder of Lacanian Affinities Berlin and Unconscious Berlin and is currently a research fellow at the International Psychoanalytic University Berlin and the Hans Kilian und Lotte Köhler Centrum (KKC).