An online seminar on capitalism, the Covid-19 pandemic and Lacanian psychoanalysis, with Professor Fabio Vighi.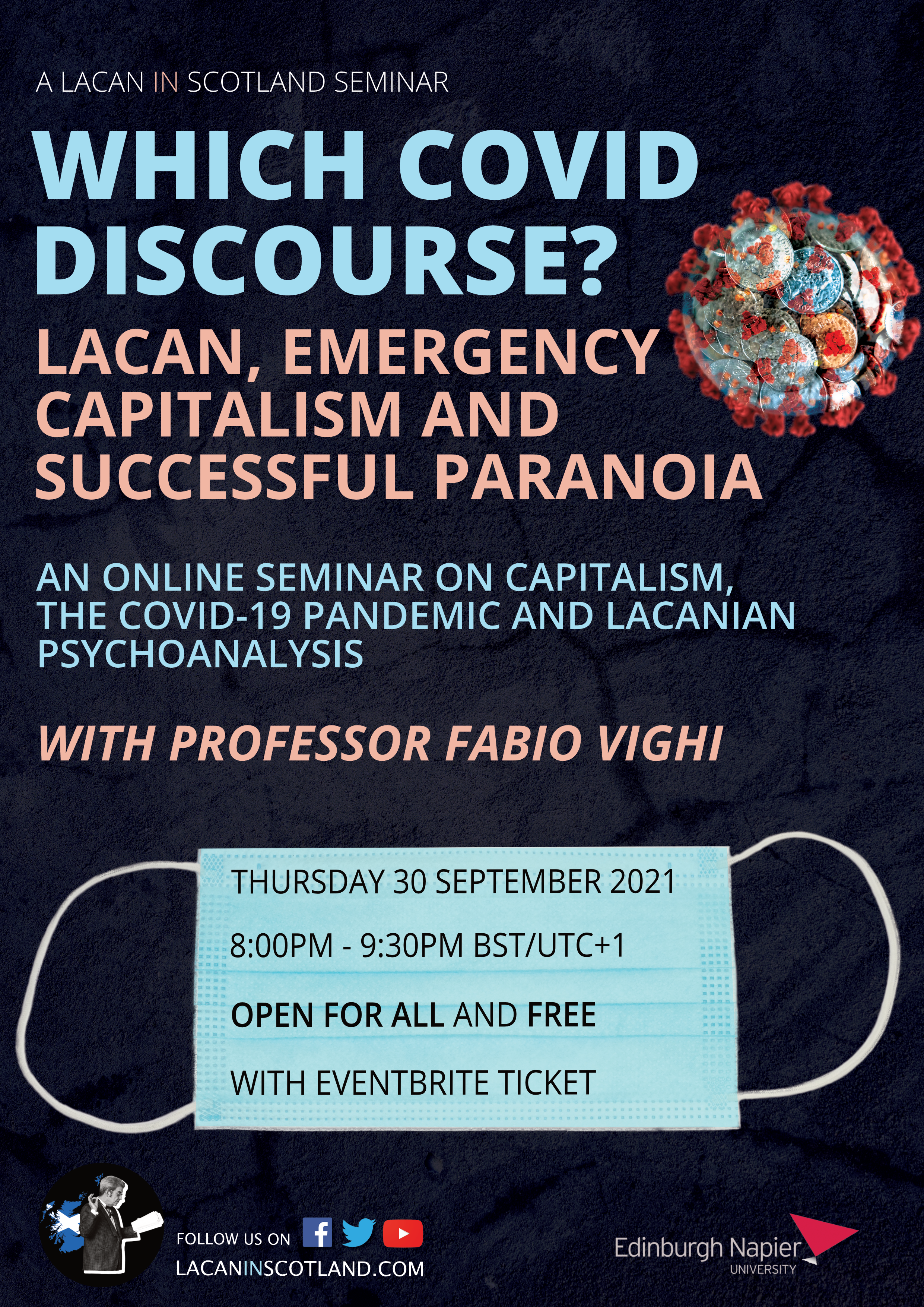 This talk will consider the global health emergency through the lens of Lacan's discourse theory, focusing on the pandemic as a monetary event and, more broadly, on its fetishistic character within the crumbling capitalist structure. Professor Fabio Vighi will argue that the 'curious copulation between science and capital' (Lacan, Seminar XVII) has resulted in both the breakdown of capitalist 'work societies' and their continuation by authoritarian means. And yet, from a psychoanalytic angle, the key question is: can a new discourse emerge from the current stalemate?
The seminar will take place on Zoom Thursday 30 September at 8pm-9:30pm British Summer Time (BST)/GMT+1/UTC+1. Please be aware that Eventbrite usually automatically converts the event time for the time zone from which you view the page.
All welcome and free with registration on Eventbrite. The zoom link will be available for registrants on the Eventbrite Online Event Page on the day of the seminar.
Fabio Vighi is Professor of Critical Theory and Italian at Cardiff University, UK. His recent work includes Critical Theory and the Crisis of Contemporary Capitalism (Bloomsbury 2015, with Heiko Feldner) and Crisi di valore: Lacan, Marx e il crepuscolo della società del lavoro (Mimesis 2018).
Facebook event here.