Screening of 'Like an Open Sky' followed by discussion
We will be screening Mariana Otero's acclaimed documentary 'Like an Open Sky' (A Ciel Ouvert), which follows a group of children at Le Courtil, a Lacanian-oriented institution for psychotic and autistic children and adolescents on the border of France and Belgium.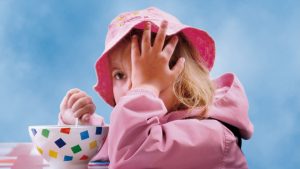 The documentary shows the interactions between staff and children, the nature of psychosis, the psychosis/neurosis distinction, and how psychoanalytic treatment is approached in a singular way. It is a crucial viewing for anyone with an interest in psychosis, or anyone curious about subjectivity in general and the possible responses to it.
The screening (French with English subtitles, 113 minutes) will be followed by a discussion. No previous knowledge of Lacanian theory necessary. 
*** The event is FREE and open to all ***
Date:

Tuesday 21 November


When:

19:00 – 21:00


Where:

 The Banshee Labyrinth, 29-53 Niddry St (the cinema room)

Link to Facebook Event here.
Synopsis:
"Alysson considers her body with mistrust. Evanne spins and twists until he collapses. Amina can't manage to make words come out of her mouth. At the border between France and Belgium there exists a special place which takes care of psychologically and socially challenged children. Day after day, the adults working there try to understand the enigma that each of these children represent and invent, case by case, without ever imposing anything, solutions that will help them live peaceful lives."

See trailer here: